Tables and chairs and Concession and Extra rentals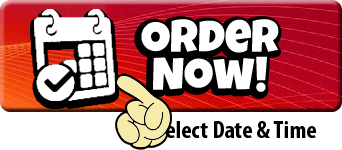 About to bounce offers table and chairs for any party rental. We offer folding black and white chairs for any party rental. We also offer 6 and 8 foot table rentals. About to bounce has 48 inch round tables. About to Bounce offers kids tables and chairs also.

About to Bounce Party Rentals offers a full line of concession machine rentals. We offer cotton candy machine rentals, popcorn machine rentals and snoball/snow cone machine rentals. All of our machines are cleaned and sanitized after each use. Don't worry, our certified delivery drivers and helpers will show you how to use the machine and walk you through the process of making your party even sweeter. All servings for the concession machines are seperate but very low cost and include the products necessary for that particular machine (cotton candy sticks, popcorn bags and cups for snoballs). We offer several different flavor selections for the cotton candy machine for a low cost of $9.20 per serving which includes 50 servings and 50 cotton candy sticks. Our cotton candy flavors include Pink Vanilla, Boo Blue Rasberry, Birthday Cake, Jolly Strawberry, Chocolate, Sassy Apple, Banana and Pina Colada. If you're looking to add some pop to your party or event, we offer commercial grade popcorn machine rentals. The popcorn servings are seperate and include the premeasured popcorn kernels with liquid butter and 50 popcorn bags for $9.20 per serving. For those hot summer days, we offer a quick and easy to use snoball/snow cone machine rental. All you need you to provide is regular bags of ice, straws and/or spoons and we'll provide the rest. We offer several different flavors for the snoball or snow cone machine for $5.75 per serving which includes 1 quart of syrup (25 servings) and 25 cups. Our snoball or snow cone flavors includes Ice Cream, Pina Colada, Strawberry, Bubble Gum and Tropical Punch. About to Bounce is the only inflatable company that offers clean, easy to operate, commerical grade concession machine rentals.