Mechanical Ride Rentals in New Orleans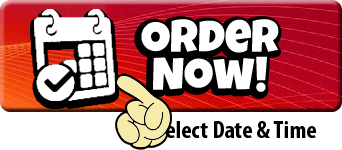 About to Bounce inflatable rentals has your best selection of exciting mechanical ride rentals, like our Human Gyroscope (A.K.A. Orbitron) that will spin you until you feel your in space and want to come down. Next is our Mechanical Bull that makes you feel like your on a real Bull in a packed arena. And when you really want to get high, take a climb up our 3 person 24 ft. high Rock Climbing Wall. We also have a great 8 person Laser Tag arena that will have the kids excited. Last is our 75 ft. Zorb ball track where 2 people can race down the track. Oops, I forgot the most thrilling game the Meltdown. Where 8 people jump and duck over spinning arms that knock you off your pedestal. All of these awesome attractions are great for large events and festivals and will bring the adrenaline rush to your event. Browse the selections below and click on the title or image for more information and to make a reservation.
24/7 Online Ordering For Your Inflatable Rentals
Free OVER NIGHT On All Rentals
Guaranteed Clean Inflatable Rental
10 Percent Deposit or No Deposit
Confirmation Emailed to you Once Booked
No Fee For Cancellation!
Why About To Bounce Inflatable Rentals?
More 5-Star Google Reviews Than Anyone In The Industry
Customer Service That Is Experienced and Available to HELP!
FREE DELIVERY & SET UP
largest Selection Of Bounce Houses And Water Slides In New Orleans
Newest Inventory Bounce Houses And Water Slides In New Orleans